The Old God has left the world and the pretenders are awakening and coming out from hiding. You start the game by designing one of the pretender gods that will compete for true ascension to godhood. The type of god can range from a magically powerful arch mage to an ancient kraken or a mystic monolith that people pray to.
Dominions 3 is a turn based strategy game taking place in a fantasy world with world altering magic rituals and horrors capable of destroying nations.
A large variety of spells, monsters and special abilities is something this game definitely has. There are more than 60 different nations, 1500 different units, 600 spells and 300 magic items in the game. The game also features a medieval musical score by Erik Ask Uppmark and Anna Rynefors, both awarded the title of Musicians of the Realm by the Swedish Zornmärkeskommiten. Dominions 3 is a highly detailed game and a 300 page pdf manual is included in the download.
Screenshots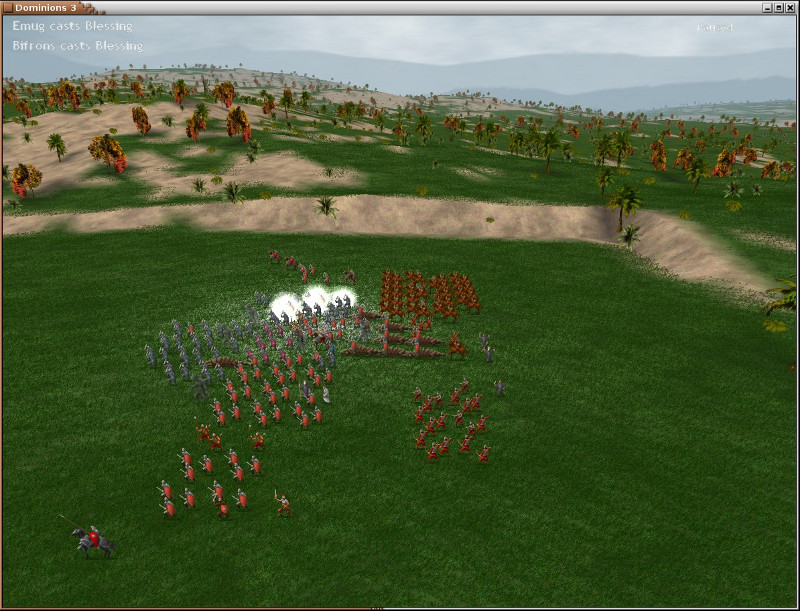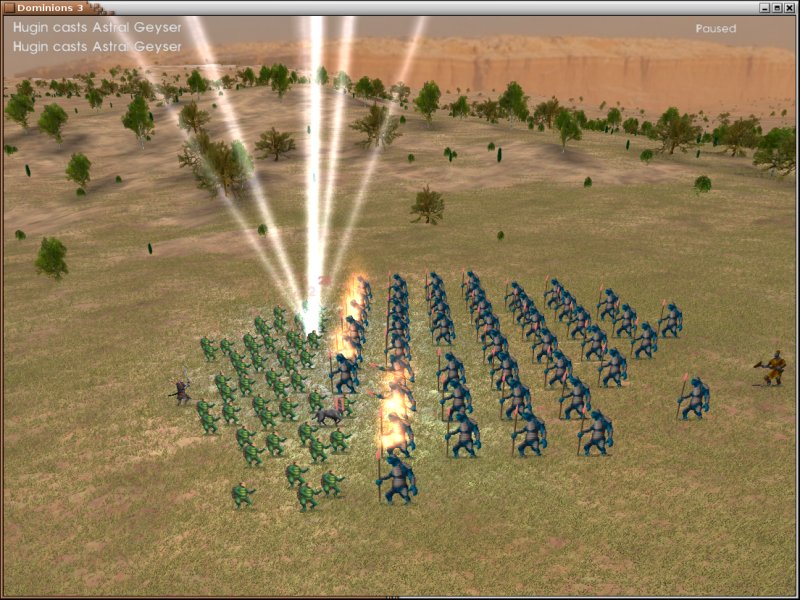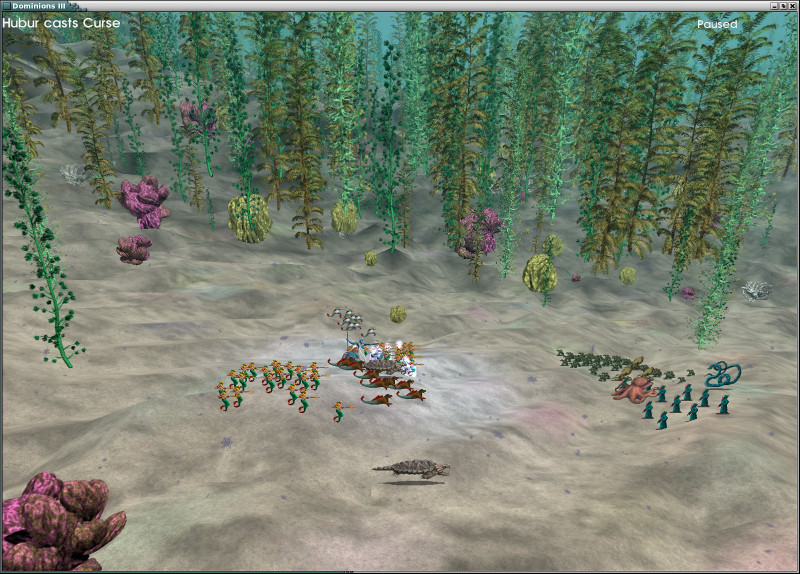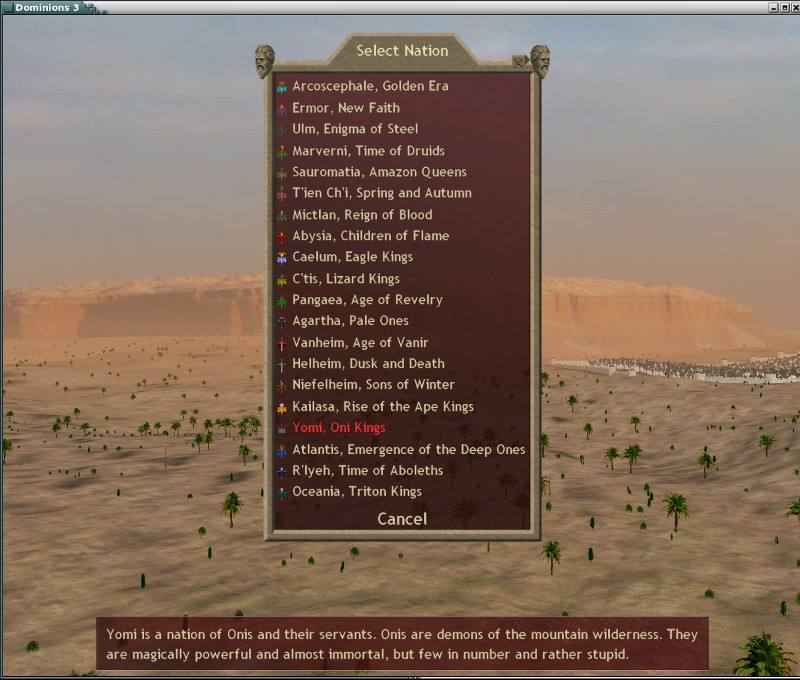 Reviews and Articles about Dominions 3
"If you're the kind of gamer who does a happy dance when you see a thick, well-written manual chock-full of useful information and tips, you're going to love Dominions 3." /
Jeff Lackey, Gamespot
(8.2, Great)
"Insane amount of depth that allows for a cornucopia of different strategies, random maps, multiplayer for 21 nations, hefty reference manual, playable on multiple operating systems, easily modified, there's always something to do, tons of nations, spells, units, and magic items."
James Allen, Out of Eight
(8/8)
"Superb, Deep Strategy in a Well Realized Fantasy World"
"The use of world mythology rather than the clichés of High Fantasy, and the complex but completely non-intrusive histories of the nations of Dominions 3 over the game's three eras give the game a kind of moral maturity: there are knights in shining armor in this game, but doesn't mean that they're the "good guys," and there are nations that practice human sacrifice (in the forms of "Blood Sacrifice" and "Blood Magic"), but that doesn't make them "Chaotic Evil.""
Play this thing
"OK, let's get one thing clear. A lot of people will not appreciate Dominions 3"
Troy Goodfellow, Flash of Steel
.
"There are very few games that show you as much as you'll see here- a nearly infinite variety of rising gods and dying empires and a fat man with a magic belt- and no games that do it with the focus, depth, and extraordinary economy of Dominions 3." / Computer Games Magazine (4.5/5 + Editor's Choice award)
Buying, Forum and FAQ
The game can be bought from
Steam
and there is also a
Forum
there where you can ask questions.
Freqently Asked Questions (for technical problems) and their answers are
here
.
Feature List
* Many monsters (1500+) and many many special abilities.
* Over 60 different nations to choose from, varying from Marignon with paladins, witch hunters and inquisitors to under water nations like the Lovecraft inspired R'lyeh.
* Three Eras to play in, Early era is most magic and the late era is more technologically advanced with good steel weapons and armors.
* Design your pretender god and how his dominion influences provinces and his sacred units.
* Multiplayer with simultaneous turns (up to 23 players).
* Network or Play by E-Mail for multiplayer.
* AI opponents for single- or multiplayer game.
* Random maps.
* An extensive magic system with over 600 spells.
* Blood magic, power your rituals with human sacrifices.
* Global ritual that affect the entire world.
* More than 300 magic items.
* Unique magic artifacts that all players compete for, once forged no one else can make it.
* Mercenaries are bought on a global market.
* Scouts, Assassins, Spies, Seducers, Corruptors, Werewolves, Illusionists and more can be sneaking in your provinces.
* Build Castles, Temples and Labs.
* Permanent battle afflictions.
* A 300 page pdf manual including a tutorial and a spell and magic item reference.
* Easy to Mod (2d graphics)
* Playable on Windows, Mac OSX and Linux.
Manuals
The 300 page manual for Dominions 3 can be downloaded below as well as the latest modding and map editing manuals.
Main Manual
Map Editor Manual (3.22)
Modding Manual (3.27)
Updates
The game is still being updated occasionally, to fix some bugs and to make sure it works with the latest computers. If you are using the Steam client you will be updated automatically as soon as an update is released.
System Requirements
The game can be played on Windows, Linux and Mac OSX and does not require a very new computer. A 5 year old computer should be able to run this game without breaking a sweat. About 500 MB hard drive space is needed and your computer needs at least 512 MB ram.
Windows:
Windows XP, Windows Vista or Windows 7.
Linux:
Both 32 and 64 bit builds of Dominions 3 are provided
OpenGL capable graphics card required
Mac OSX:
OSX 10.3 or later
Both powerpc and intel CPUs are supported
Back to
Illwinter Game Design
.